Highgate House Summer School
Our Summer School programme will run from 3rd July until 25th August. Each block is one week, with options from 1 to 8 blocks.* We look forward to plenty of creative activities, crafts, singing, stories, and of course some wonderful energetic outdoor play, including water splash days! Don't miss out – book now! Book your place quickly and easily using our online sign-up below. Full list of classes available HERE:
*For Nursery & Kindergarten, we are offering a 10% discount on upfront bookings of all 8 blocks (5 days).
We will be offering the following classes with options for children from 1-7 years (click on the options below for more information or to enroll online).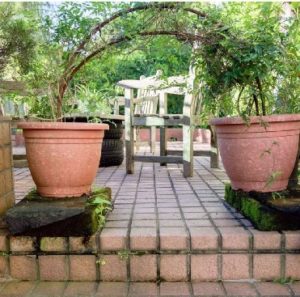 Nursery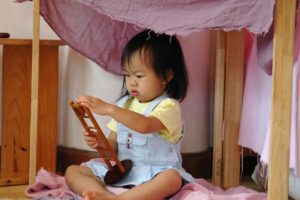 Parent/Carer & Child (English or Mandarin) (1-2.5 Yrs)
| | | | | |
| --- | --- | --- | --- | --- |
| English | Parent / Caregiver & Baby | HK$2,080 for 4 sessions | Monday | 10:45 am – 12:15 pm          BOOK HERE |
| English | Parent / Caregiver & Child | HK$2,080 for 4 sessions | Monday | 9:00 am – 10:30 am            BOOK HERE |
| English | Parent / Caregiver & Child | HK$1,800 for 4 sessions | Monday | 2:45 pm – 4:15 pm              BOOK HERE |
| English | Parent / Caregiver & Child | HK$2,080 for 4 sessions | Tuesday | 9:00 am – 10:30 am            BOOK HERE |
| English | Parent / Caregiver & Child | HK$2,080 per 4 sessions | Tuesday | 10:45 am – 12:15 pm          BOOK HERE |
| Bilingual | Parent / Caregiver & Child | HK$1,800 for 4 sessions | Wednesday | 2:45 pm – 4:15 pm              BOOK HERE |
| English | Parent / Caregiver & Child | HK$2,080 per 4 sessions | Thursday | 9:00 am to 10:30 am           BOOK HERE |
| English | Parent / Caregiver & Child | HK$2,080 for 4 sessions | Thursday | 10:45 am – 12:15 pm          BOOK HERE |
| English | Parent / Caregiver & Child | HK$2,080 for 4 sessions | Saturday | 9:30 am – 11:00 am            BOOK HERE |
| Bilingual | Parent / Caregiver & Child | HK$1,800 for 4 sessions | Tuesday | 2:45 pm – 4:15 pm             BOOK HERE |
| Mandarin | Parent / Caregiver & Child | HK$2,080 for 4 sessions | Wednesday | 9:00 am to 10:30 am          BOOK HERE |
| Mandarin | Parent / Caregiver & Child | HK$2,080 for 4 sessions | Wednesday |  10:45 am – 12:15 pm        BOOK HERE |
| Mandarin | Parent / Caregiver & Child | HK$1,800 for 4 sessions | Thursday | 2:45 pm – 4:15 pm             BOOK HERE |
| Mandarin | Parent / Caregiver & Child | HK$2,080 for 4 sessions | Friday |  9:00 am – 10:30 am          BOOK HERE |
| Mandarin | Parent / Caregiver & Child | HK$2,080 for 4 sessions | Friday | 10:45 am – 12:15 pm         BOOK HERE |